« All Programmes | Programme Category: Music
This programme has passed.
HKGNA Music Festival 2018
October 19, 2018
-
October 27, 2018
Hong Kong Generation Next Arts Ltd (HKGNA) is a registered charity founded in 2009.
HKGNA's Mission is to inspire and nurture artistic excellence and personal success in our next generation of young artists and transform lives through music.
Korean Cultural Center in Hong Kong Opening Celebration:
An Evening of Strings with Sejong Soloists & Celebrated Hong Kong Artists
October 27, 2018 (SAT) | 8:00 PM
HKAPA HK Jockey Club Amphitheatre
$300, $200, 80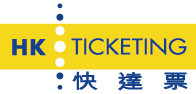 Super Star Violinist James Ehnes with Pianist Andrew Armstrong
October 19, 2018 (FRI) | 8:00 PM
HKAPA HK Jockey Club Amphitheatre
$380*, $280*, $180, $80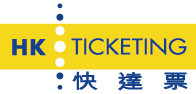 HKGNA Stars & Friends Concert
October 22, 2018 (MON) | 7:30 PM
St John's Cathedral
Music Therapy Workshop & Lecture Series
With Dr. Kenneth Aigen, Nordoff Robbins Music Therapist, Program Director & Faculty of NYU/Steinhardt
October 23 – 24, 2018 (TUE/WED)
various locations and times
* For details of discount schemes, please refer to program leaflet or visit our website

Enquiry
6083 2560 / info@hkgna.com
www.hkgna.com
Presented by:
" An Evening of Strings!" Co-Presented by: